Opposite Lock-'Down' on North Queensland Sun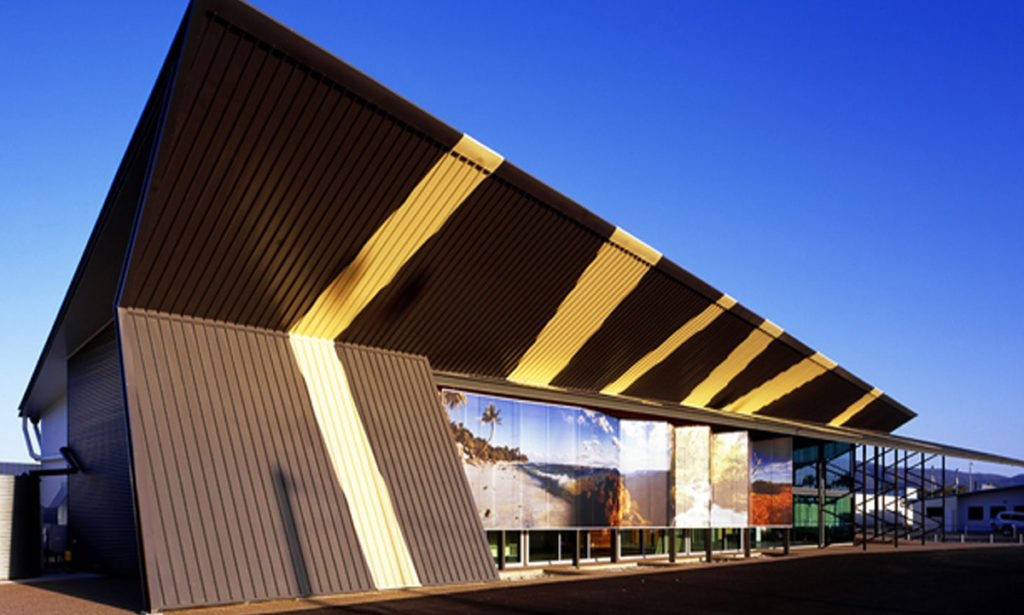 External Vertical Louvres and Translucent Walls Simultaneously Protect and Promote Business
When you think the worst heat of the day is over in north Queensland, the sun begins to set. Western facing houses and businesses are cooked from the sun pouring through their windows. Opposite Lock, Townsville have installed a clever solution – Danpalon® external vertical louvres and translucent walls.
Inspiration and Practicality
The Danpal external vertical louvres and translucent walls were not only chosen for their UV protection and heat transmission qualities. They were also a marketing choice.
"The four-wheel driving adventure in Australia is what Opposite Lock is all about."
What better way to fuel inspiration in their clients than a massive translucent wall panel spanning across the front of the showroom displaying forests, mountains, rivers and deserts. It gives the sense that no matter where someone may be going for a 4WD adventure, they'll be able to pick up what they need from Opposite Lock.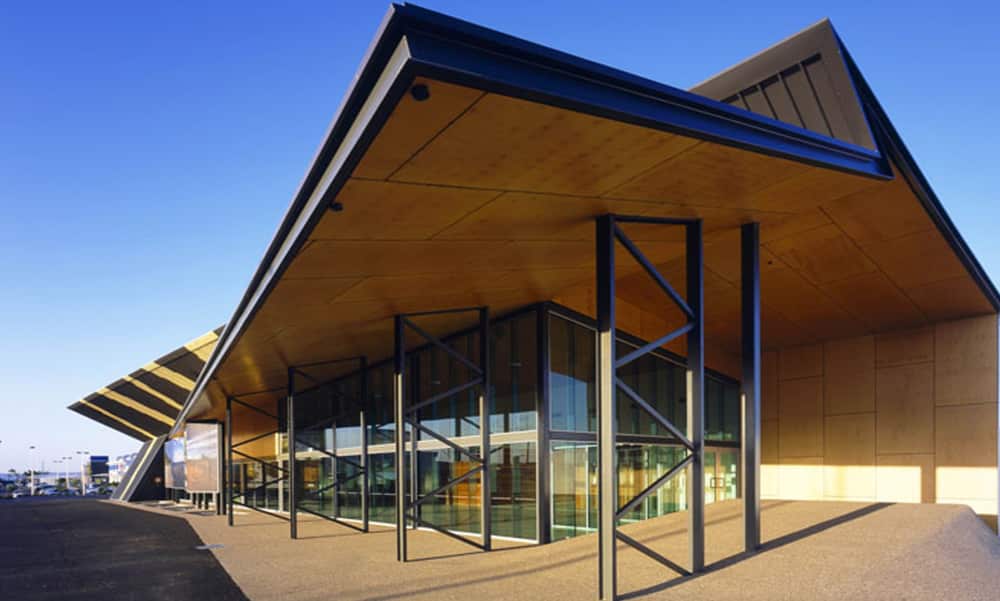 Outside light emanates through the translucent wall into the showroom filling the space with the colours of Australia.
Stepping outside of the showroom, you can see they have continued the theme of customised panels. Images of sunsets, sand, ocean, palm trees, mossy rocks and more are used in the Danpalon® feature element. This more than decoration thought; Danpalon® offers the ultimate in customised, user-friendly shading which is lightweight and resistant to impact.
Westerly Sun Now Welcome
Danpalon® protects the building envelope and – most importantly – the staff and customers inside; 99.9% of harmful ultra-violet rays are blocked.
During the manufacturing process, the micro-cell panels can have numerous additional features integrally co-extruded into them. This is how Danpal can offer so many benefits in one product. The insulative properties of the panels will help to manage the internal temperature.
For Opposite Lock in Townsville (or anywhere in Queensland for that matter), reducing the costs of cooling a building are essential as energy prices continue to increase. For any location in Australia, the balance between abundant daylighting and sensible heat gain management is critical.
With Danpalon®, Australians can have good natural light without overheating an internal space. Additional benefits include;
99.9% UV protection.
Weather resistant.
Waterproof.
Allows natural light into space.
Reduces artificial lighting needs.
Reduces heat transmission.
Reduces cooling and heating needs.
Made with minimal waste.
Made with recyclable materials.
The Building Design Howls 'Outback Adventure'
The Opposite Lock building design howls 'outback adventure' before you get near the front door. Most notably, from afar you can see the metal roof of brown and beige. The beige lines represent tracks left in the wake of a passing 4WD. They have also used plywood throughout the design which further accentuates the Danpalon® panels and gives the building an earthy tone.
Guymer Bailey Architects have captured the core business and values of Opposite Lock through creativity, architectural expertise and sustainable products to create a perfectly well-rounded and modern design.
---
Click to explore more project case study articles or view our case study videos.